Rome, best known as the seat of power for the Roman Empire, is tradionaly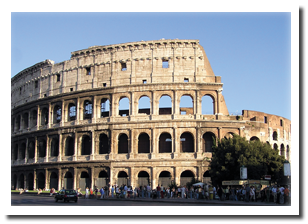 held to be the place where the Apostle Paul was beheaded.
Our unforgettable tour of this famous city will begin at the Colosseum, scene of thousands of gladiator combats. Our tour will also take us past the Circus Maximas, home of ancient chariot races. Other sites on this memorable tour include Piazza Venizia, the famous Spanish steps, the monument of Vittorio Emanuele, and the Trevi Fountain. After our tour we will check into our hotel for dinner and overnight.


The following day we will visit Vatican City,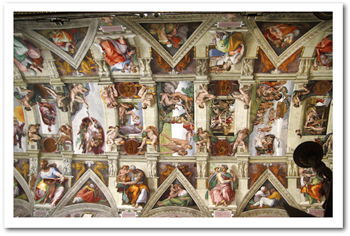 Papal residence for centuries. There we will visit St. Peter's Basilica, the most famous church in Christendom, and the Sistine Chapel, where we can view the recently renovated ceiling painted by Michelangelo. We'll continue to the Roman Forum, center of public life in ancient Rome. Our next stop is the 2,000-year-old Pantheon, a pagan temple that became a Christian church. We will also visit the ruins of the Mamertime Prison where it is said that Paul was incarcerated for his beliefs. Our last stop will be the St Paul Outside the Walls Cathedral, where Paul was is laid to rest. We will return to our hotel for dinner and overnight.
Get a Taste of Local Flavor
There are many varieties of pasta available with a wide range of sauces. Bucatini all'Amatricana, a thick spaghetti in a tangy tomato and bacon sauce, is one example associated with Rome. Osso Bucco, also popular, is a casserole of veal shin flavored with garlic, tomatoes and wine. For dessert, try ricotta cake, a form of cheesecake.
Local Currency
The Euro (EUR), the currency of the European Union, is the official currency of Italy. Many stores and restaurants also accept major credit cards, which usually offer you a good exchange rate. When shopping, remember there is a Value-Added Tax added to most purchases.
Weather in Civitavecchia (Rome), Italy
Average High 84°
Average Low 63°