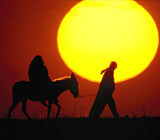 Holy Land Tours | Multiple dates to choose from!
---
For over 35 years TEMPLETON TOURS has been arranging quality tours to the Holy Land, focusing attention on the needs of the Christian traveler. Our philosophy is to allow the passenger to experience the Bible through the sites and sounds of Israel by making the tour as comfortable and worry-free as possible.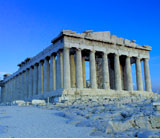 14-Day Journeys of Paul |
September 29 - October 12, 2021
Hosted by Dr. David & Rachel Uth

---
Join Dr. David Uth of First Baptist Orlando, FL on this 14-Day tour revisiting some of the sites of the Apostle Paul's missionary journeys. Along with Bible studies & concerts, you will visit the Coloseum of Rome, the famous Sistine Chapel, the picturesque island of Santorini, the ruins of Corinth, ancient Pompeii, and the Parthenon in Athens.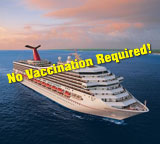 2022 Singing at Sea | *** NEW DATES ***
January 31 - February 4, 2022
The World's Largest Southern Gospel Music Cruise!

---
Join almost 3,000 Southern Gospel Music fans and 25+ top Southern Gospel Groups, Christian Comedians, Entertainers, and Preachers on this one-of-a-kind vacation experience! You'll enjoy Christian Fellowship & Great Southern Gospel Music on a 4-night Bahamas cruise departing from Port Canaveral, FL on Carnival Cruise Line's Liberty.